---
Betina Garcia
Visual journalist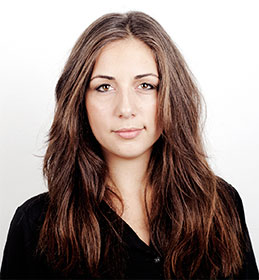 Betina Garcia / Visual Journalist
Phone: +45 3166 4477
Email: info@betinagarcia.dk
Based in Copenhagen, Denmark

About me Betina Garcia is a visual journalist based in Copenhagen, Denmark. Driven by curiosity and a quest for finding out who people are and what they are motivated by she wants to expand people's perspective on life whether the subject is covering women's issues, gender identity or immigration. She works on long term projects focusing on the Hispanic community and gender identity in the South of the US.
Her stories have been published in various media outlets including Refinery29, DR, Berlingske, Jyllandsposten, Euroman and BT.
For her it's important to tell the story using the right medium whether it is using video or stills. She feels it is her responsibility as a visual journalist to inform and start a dialogue with the citizens in order to create more understanding of one and another in a world that is constantly trying to separate us.
Honors
2018 - Participant at the New York Times Portfolio Review
2017 - Scandinavian News Design Award | Digital Storytelling | Bronze
2017 - Featured as Emerging Photographer by The GroundTruth Project
2016 - CPOY | Portfolio | Award of Excellence
2016 - CPOY | Documentary | Award of Excellence
2016 - Participant at the Eddie Adams Workshop XXIX
2015 - WKU NPPA Fall Clip Contest | 1st prize Feature category | Western Kentucky University
2015 - WKU NPPA Fall Clip Contest | 1st, 2nd and 3rd prize Portrait category | Western Kentucky University
2015 - Mountain Workshop | Video storytelling workshop | coach Bob Sacha I Frankfort, Kentucky USA
2014 - CPOY | Feature | Award of Excellence
2013 - GAFFA Photo Award | Portrait | 3rd
CV
October 2018 - Present: Part-time photographer DR Ung Digital
August 2018 - Present: Independent Visual Journalist
August 2017 - August 2018: Staff photographer and videojournalist at FBG Medier
August 2016 - August 2017: Independent Visual Journalist
October 2014 - U.S Multiculturalism Study trip to New York City with Thanks to Scandinavia
February 2012 - August 2014: Photojournalist Intern at Scanpix (Berlingske and BT)
January 2012 - January 2013: Photo Editor at Illustreret Bunker
2011 - 2016 - BA in Photojournalism at the Danish School of Media and Journalism
Born in Copenhagen, 1984